In September 2011, former Army Specialist Meckler was arrested at the VFW in the District because he happened to have a few long-forgotten rounds of ordinary ammunition in his bag. The veteran of both the wars in Afghanistan and Iraq was jailed and later accepted a plea deal, which he now regrets.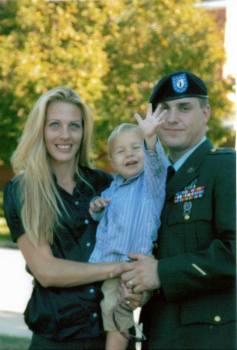 In May, a new law was enacted in the District make the ammunition's restrictions more reasonable, but it did not go far enough.
According to the National Rifle Association, there are only two states, Illinois and Massachusetts, and three major cities, D.C., New York City and Chicago, that have general prohibitions on possession of ammunition without a license, even if the accused doesn???t have a gun.
There is no legitimate public safety reason for criminalizing ammunition possession. It only serves to punish law-abiding gun owners doing normal activities, such as what happened to Spc. Meckler.
An errand at VFW
Spc. Meckler was only 15 days out of active duty and still living at Fort Belvoir when he had to go into the District to turn in his medical records. On Sept. 18, he went to the VFW, which is located inside the Veterans Affairs D.C. regional office, four blocks from the White House. The Army medic carried these paper loosely and created a mess going through the scanner conveyer belt.
The next day, the Kentucky native had to return with more documents so he took his first-aid backpack to keep the papers from flying around again at security. He had used this same bag to do medical coverage at the shooting range for his job and when he shot recreationally. Spc. Meckler owned his military-issued sidearm, the Beretta M9 and a Springfield XDM, also in 9mm.
He took the Metro into the city. At the entrance of the Eye Street building, he got in line to go through the magnetometers again. When it got to his turn, he put the backpack on the conveyer belt. Expecting to be waved through the checkpoint, he was shocked that the security guard held him in place.
Read the rest of the article at The Washington Times.