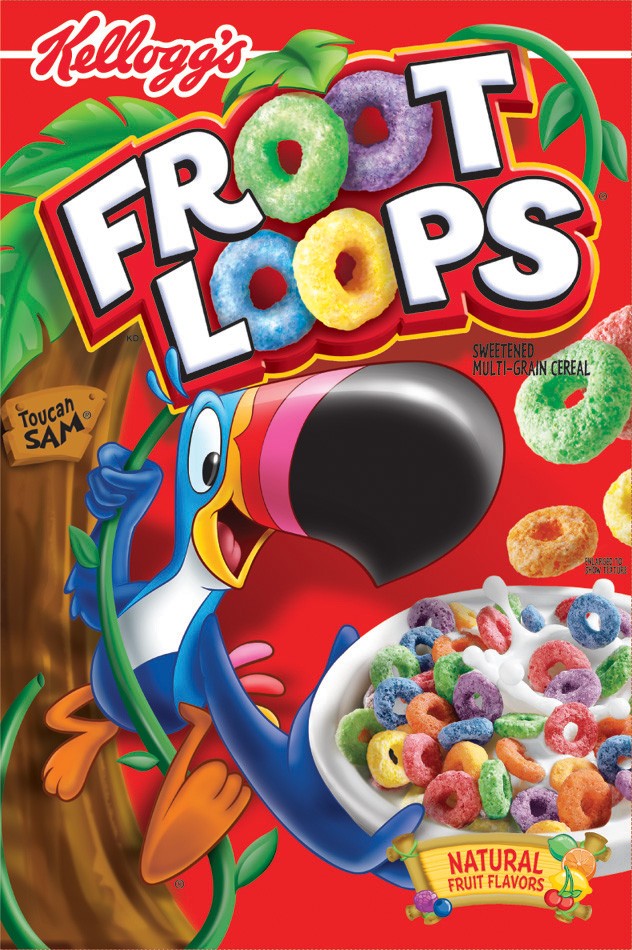 Rep. Jo Ann Emerson (R. –Missouri) who chairs the House Appropriations subcommittee on financial services and general government, says her measure already moving through Congress would defund the panel's work.
"I'm very concerned that the voluntary guidelines being promulgated by the Interagency Working Group would lead to extraordinary pressure from the federal government to restrict efforts to market healthy foods to the American public," Emerson said.
The government says these are not regulations, but suggestions written by the Federal Trade Commission, Centers for Disease Control and Prevention, Food and Drug Administration and the U.S. Department of Agriculture.
The intent is to combat childhood obesity, and if the guidelines are not followed to radically reduce sugar, sodium and fats then food companies should stop marketing their products to everyone under age 17, the government says.
"Obesity is a serious health issue for Americans, but the link between obesity and advertising is unclear at best." Emerson said.
"A report telling Americans that whole grain breakfast cereals and bottled water shouldn't be advertised to audiences under
the age of 17 isn't going to help improve the health of our nation," Emerson said.
Some of the foods defined include hot breakfast cereals like oatmeal, pretzels, popcorn, nuts, yogurt, wheat bread, bagels, diet drinks, fruit juice, tea, bottled water, milk and sherbet.
Betsy Lordan, spokeswoman for the FTC, said those foods are included because they are heavily marketed to children.
"The working group expects that its final report to Congress will make clear that bottled water would meet the principles," Lordan said.
The Working Group was directed by Congress to conduct a study and develop recommendations for standards for the marketing of food when such marketing targets children who are 17 years old or younger or when the food represents a significant component of the diets of children.
"For many years, the FTC has been encouraging the industry to voluntarily improve the nutritional quality of the food it markets to children because – regardless of whether or to what extend food marketing contributes to childhood obesity – advertising and marketing can be part of the solution by encouraging healthful eating habits," Lordan said in a written statement to HUMAN EVENTS.
Food industry officials are hoping the government drops the proposal, saying that it might be a suggestion today, but that it will quickly lead to onerous regulations and that the government does not have the statutory authority to do so.
"They are trying to coerce the industry into following the new standards, which are virtually impossible to comply with," one industry official said.
Government officials say they have no authority to enforce their suggestions, and that if phased in over a period of years, should defuse some of the cost to industry.
Lordan said the recommendations are "voluntary principles."
"As such, they are not regulations and by definition, something that is voluntary is not enforced," Lordan said.
However, a briefing sheet that industry officials are circulating describes aggressive actions already taken by the government to nudge them towards compliance, and that the proposal could set the food industry up for massive lawsuits.
"Within the statutory and regulatory authority of these agencies is the power to investigate and subpoena massive amounts of documents to check on company behavior. In the past, the FTC used this power to demand the production of expenditure records from 40 companies about all expenditures they made in efforts to market their products to anyone under age 18," the briefing sheet said.
Just this proposal alone "creates a climate that invites a ripe lawsuit against companies that have been subjected to the supposedly voluntary regulation and made aware that their failure to comply likely will lead to imposition of mandatory regulation."
"Explicit threats of coercive action already have been made in the event of industry noncompliance," the briefing said.
Industry officials point to a May 2010 report from the White House Task Force on Childhood Obesity to solve the problem within a generation. They say it recommended imposing new government rules on commercials aired during children's programming if industry failed to do so voluntarily.
The foods most heavily marketed directly to children and adolescents fall into ten categories: "breakfast cereals; snack foods, candy; dairy products; baked goods; carbonated beverages; fruit juice and non-carbonated beverages; prepared foods and meals; frozen and chilled deserts; and restaurant foods."
Industry officials say that marketing icons such as Tony the Tiger and Toucan Sam would become endangered species, that restaurants could no longer sponsor softball teams, and even advertising targeted at adults such as NASCAR sponsorships, would be eliminated, all at a loss of millions of dollars to the advertising as well as television industries.
Emerson has attached language to the fiscal year 2012 funding bill for financial services and general government that states, "None of the funds made available in this act may be used by the Federal Trade Commission to complete the draft report."